Food & Souvenirs
Pick up a memento of your visit.
Discover the delicious local flavors of Iwate Prefecture and Geibi Gorge that you can't find anywhere else.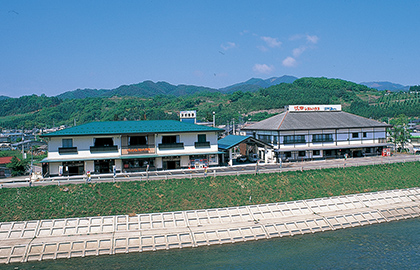 Geibi Resthouse (Main Building and Souvenir Shop)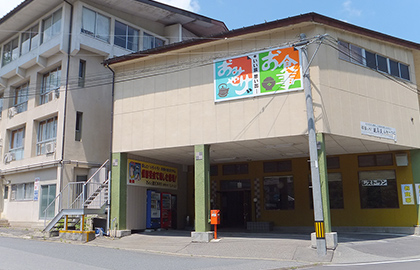 Geibi Resthouse・East Building (Higashiyama Tourism Hotel)
Located at the entrance to Geibi Gorge, the Geibi Resthouse has a restaurant and dining hall providing lunches for individuals and groups featuring delicacies from the mountains and seas of Iwate Prefecture. Along with the souvenir shop offering a full array of locally-made goods, the facilities are a few minutes walk to the boat pier. Parking space for group buses is also available.
Dining
The Geibi Resthouse (main and east buildings) can seat up to 900 guests, providing lunches for groups and the general public. Try our famous "ayu" lunch set, featuring ayu sweetfish (known as the queen of the river) served in an iron pot with rice and in a variety of other styles, or try our "juwari" soba noodles made with 100% buckwheat flour. Located a few minutes walk from the boat pier. A menu can be seen in the link below.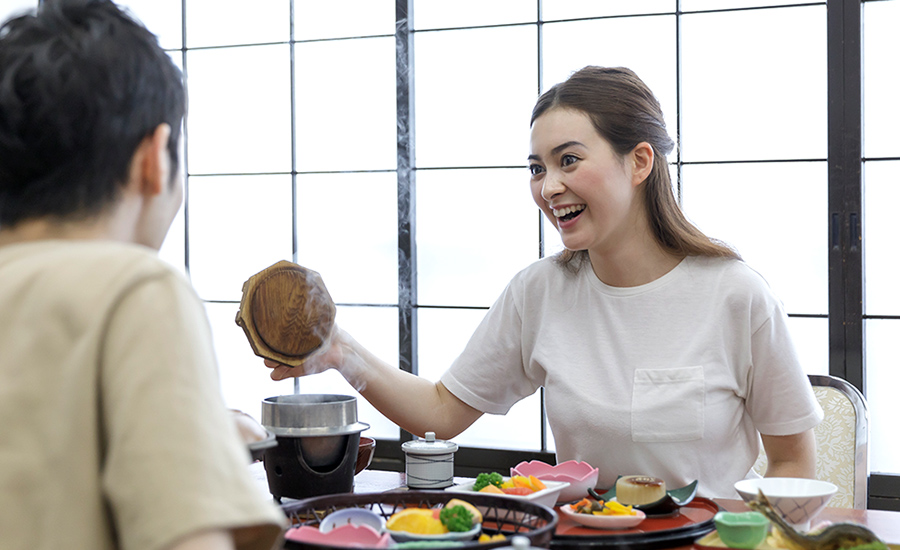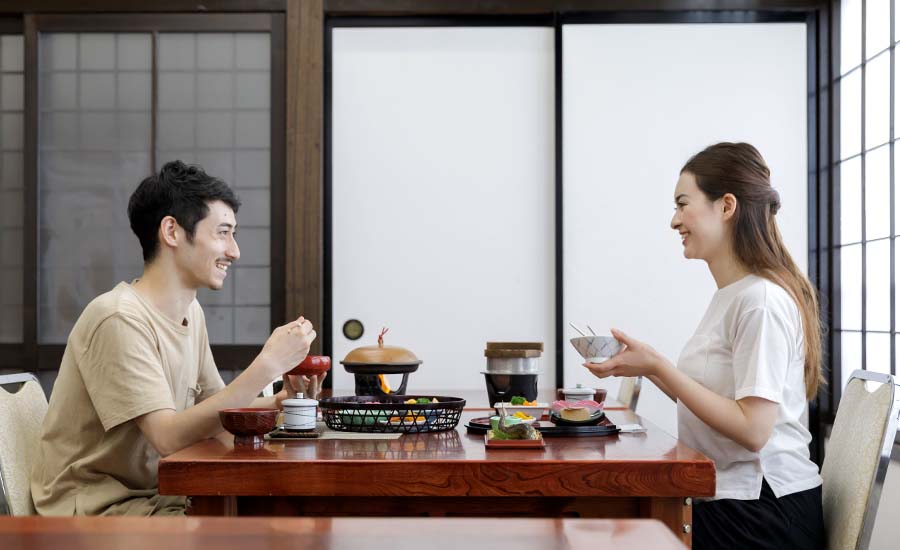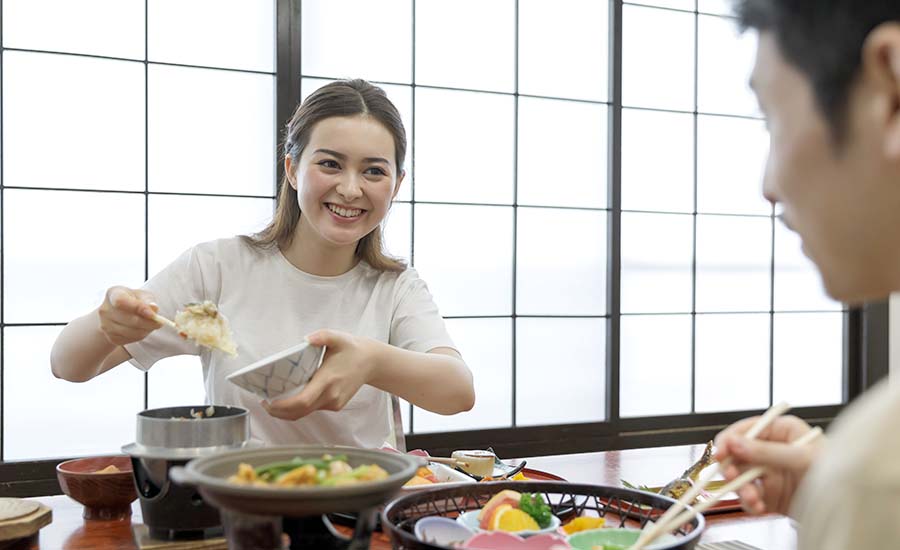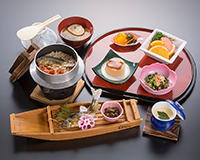 Ayu sweetfish set
A set meal featuring the delicious taste of fluffy, moist ayu fish.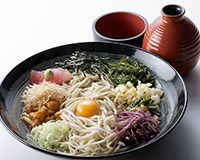 Geibi Soba & Udon Noodles
Our popular chilled soba dish includes ingredients from the mountains and seas of Iwate.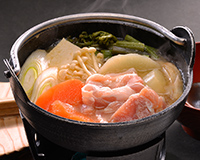 Kinagashi Nabe Hotpot
Enjoy this hotpot dish, with ingredients such as mountain vegetables, pork and chicken simmered in a miso broth, that was the traditional food of the workers who transported lumber down the river. Winter only (November-March)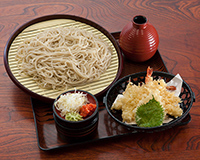 Plain soba with tempura
Soba noodles made from refined buckwheat, with a seasonal selection of tempura.
Souvenirs
The souvenir shop sells original Geibi Gorge items as well as tasty treats made in Iwate Prefecture and other areas of the Tohoku region.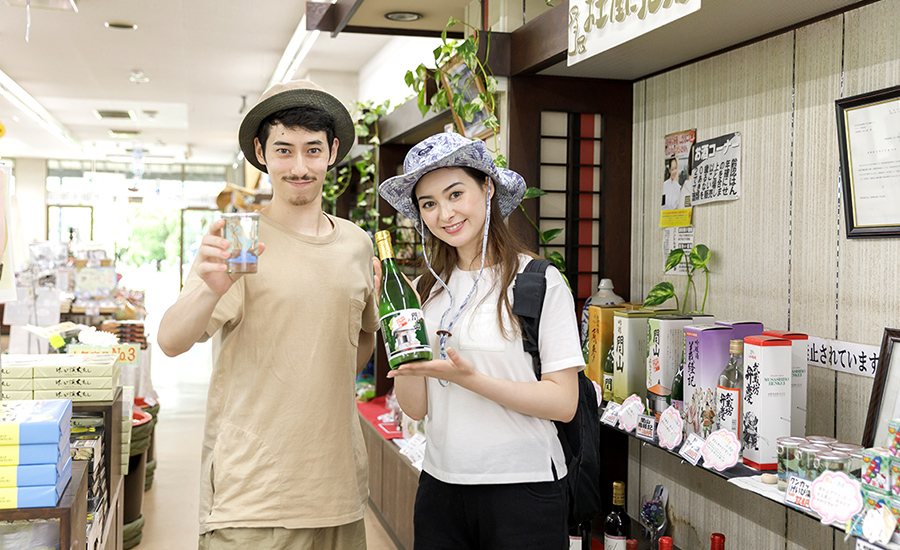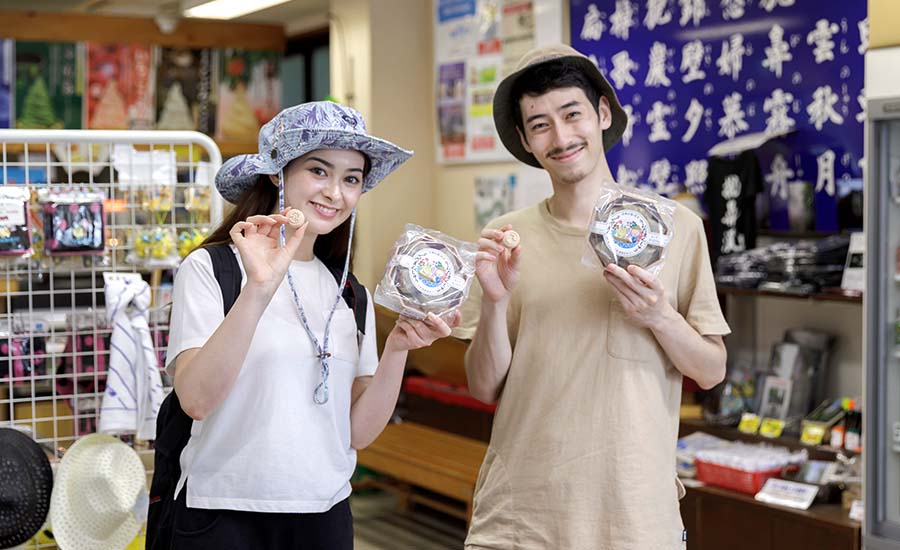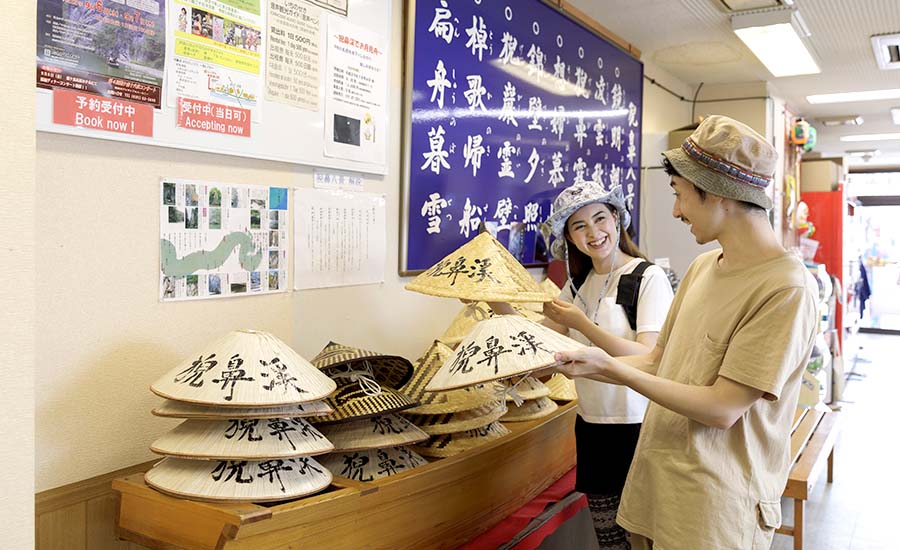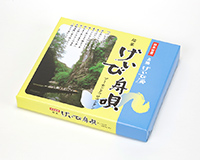 Geibi Funauta Cookies
Crunchy and sweet almond cookies with an image of a riverboat on the box.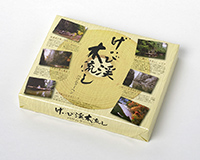 Kinagashi Baumkuchen Cake
The area around Geibi Gorge was a treasure trove of wood such as red pine, and the people who transported it on rafts were called "kinagashi". These cakes are designed to look like growth rings in trees.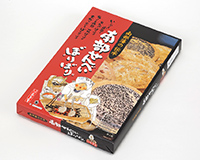 Nanbu Sembei
Traditional Iwate snacks made of kneaded wheat flour with added sesame or peanuts, shaped into rounds and baked.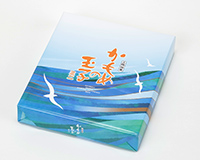 Kamome no tamago ("seagull eggs")
Balls of sweet bean paste, yellow like the yolk of an egg, wrapped in castella cake batter and coated with white chocolate.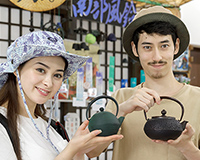 Nanbu Cast Ironware
The Nambu iron kettle, with its lovely rounded form, is a traditional Iwate craft.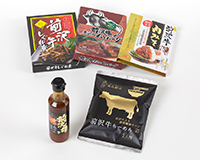 Maesawa Beef Souvenirs
A variety of products made with luxury wagyu beef.
Muslim-friendly facilities at Geibi Gorge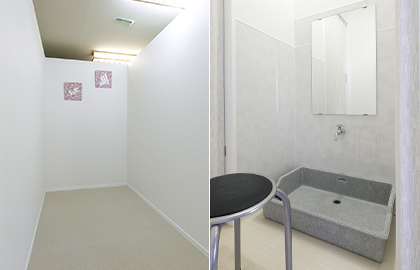 Prayer Room
A prayer room is available at the Higashiyama Tourism Hotel, a three-minute walk from the boat pier. The room is divided into separate sections for men and women, and the facilities include a place for cleansing (wudu), prayer mats and a Qiblah wall.
April-November: 8am-5pm
December-March: 9am-4pm
* 24-hour access for guests staying at the hotel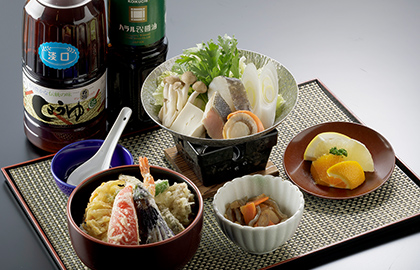 Food
We provide meals prepared without pork or alcohol using halal-certified seasonings.